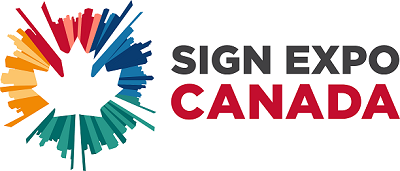 September 20 – 21, 2019
Booth 343
The International Centre –

 

Entrance 1
6900 Airport Road
Mississauga, ON L4V 1E8


Show Hours:
Friday September 20, 2019 – 9:30 AM to 5:00 PM




Saturday September 21, 2019 – 10:00 AM to 4:00 PM
Sign Expo Canada is the Sign Association of Canada's National Tradeshow that attracts delegates from all over the world to see all of the latest and greatest the Canadian sign industry has to offer. Exhibiting and Attending Sign Expo Canada provides you with the right opportunity to educate, connect and be a part of our ever expanding Canadian audience.
The Tradeshow showcases the latest and greatest products and services to the sign industry as well as features our renowned Sign Competition, Wrap and Design Competition and our social events.